Bigg Boss 11, television's most controversial reality show, will soon go on air on Colors TV. Till now, neither the television channel nor the show makers have made any official announcement of who are all going to be the celebrity contestants in Bigg Boss 11 but rumors have already started to creep in about the finalists who will enter the BB11 house.
The channel has by far has released two promotional videos officially essaying the theme of the show, Bigg Boss 11 of the year 2017. As per the promos of Bigg Boss 11, the theme of this season will be based on neighbors (Padosi), which is speculated to lead to parts of the Bigg Boss house one with celebrities as occupants and the other part occupied by the common people contestants.
Complete list of Bigg Boss 11 contestant
With the two promotional videos going on air by the channel, all the enthusiasts and the Bigg Boss 11 fans are now curious to know that who all are going to be part of the season 11 show. Well, we cannot satiate your inquisitiveness for BB11 and its final contestants but we can surely psych out on the basis of the hearsome about the finalists.
Check out the below given complete list of the contestants who may finally enter the Bigg Boss 11 house with their names, photos and what they do.
Achint Kaur
Achint Kaur is one of the popular and most crooked faces on TV as plays vamp most of the times. Bigg Boss 11 team has approached Achint Kaur as she can add both glamours as well as the controversy to the show
Nikitin Dheer
Nikitin Dheer son of veteran actor, Pankaj Dheer is also famous as 'Thangabali' of the Bollywood superhit film Chennai Express. He is likely to participate in the next season of Bigg Boss 11 this year and is expected to add the X factor to the show. She has also appeared in movies like Dabangg 2, Houseful 3, Jodha Akbar, Ready and others.
Cezzane Khan
Remember, Ekta Kapoor's very famous TV soap of the late 90s, Kasauti Zindagi Ke in which Cezzane Khan played the role of Anurag Basu opposite actress Shweta Tiwari. Ever since the show went off air, Cezzane Khan hasn't appeared on any TV show or in films. It is likely that he will make a come back with the upcoming season of Bigg Boss 11 India this year. His fans will be eager to see their actor on BB11.
Nia Sharma
One of Asia's hottest actress and model, Nia Sharma is rumored to enter the Bigg Boss 11 house this year. Of lately, she was seen in another television reality show, Fear Factor, Khatro ke Khiladi as a contestant. She is supposed to add hotness to Bigg Boss 11 with soaring TRPs of the show.
Devoleena Bhattacharjee
Television's very sanskari bahu, Devoleena Bhattacharjee has won many hearts in the tv series, Saath Nibhaana Saathiya. She was also trolled for her sizzling hot beach avatar after she posted her image on Instagram. She is now likely to appear on Bigg Boss 11 season as the channel has reportedly approached her to participate in the reality show this year.
Nandish Sandhu
The 'Uttran' fame and ex-beau of Rashmi Sardesai, is also speculated to be amongst the final contestants of the Bigg Boss 11 season 11 India. His ex-wife was also a part of Bigg Boss earlier season and now public will be eager to see how Nandish is in his real life.
Anuj Saxena
Another famous actor Anuj Saxena, from the Ekta Kapoor clan, is rumored to be part of Bigg Boss 11. He was famous for his role in daily soap Kkusum and runs a pharmacy business. He was recently caught in graft case but has now surrendered to the Delhi police and is in out on bail.
Vikrant Singh Rajput
Last season's babydoll, Monalisa cannot be forgotten as she was the melange of melodrama, glamour and entertainment. This year's Bigg Boss 11 is likely to have her dramatically (married within Bigg Boss season 10 house) wedded husband, Vikrant Singh Rajput aka Romeo, the Bhojpuri actor. Let's see whether Vikrant will agree to the deal.
Dhinchak Pooja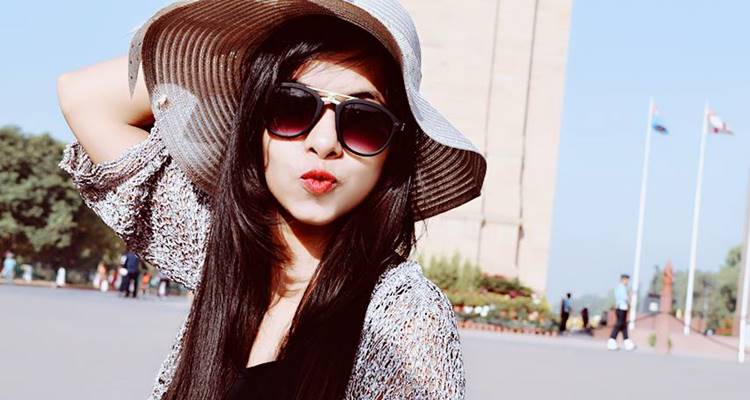 Dhinchak Pooja who has become a youtube sensation with her song ear bleeding and self-proclaimed songs is another interesting house inmate who is likely to enter Bigg Boss season 11 house. We aren't sure whether Dhinchak Pooja will agree to participate in the Bigg Boss 11 show of 2017 but one thing is for sure that if she becomes one of the housemates, then the punishment for her co-inmates will be her, honey coated 'melodious' (sarcastic) songs.
Rahul Raj Singh
One of Bigg Boss previous season's inmate and Baalika Vadhu fame, Pratyusha Banerjee's boyfriend, Rahul Raj Singh is also likely to be an inmate of Bigg Boss 11 house in 2017. He is anticipated to agree to come on the show for his image correction in the pretext of Pratyusha Banerjee's suicide case.
Official promo of Bigg Boss 11 Season 
Here is the glimpse of the Bigg Boss 11 promo. Watch out to know what 2017 season 11 of Bigg Boss has in its kitty for the audiences.
Well, this is the list of Bigg Boss 11 season with so called speculated contestants who may turn up to be the final inmates of the Bigg Boss India house for 2017. The channel, as well as the production house of the show, are yet to announce the final list of the contestant of Bigg Boss 11.
Source: indianexpress.com
Comments