Reliance Jio 4G VoLTE feature phone is all set to create a revolution in the Indian telecom industry by launching the cheapest 4G mobile phone handset. But DETEL D1 Rs 299 phone is already eyeing on to give Jio Rs 500 4G VoLTE feature phone a tough competition. If you don't believe that, then you will have to check out the features and specifications of the Rs 299 DETEL D1 phone here below.
Reliance Jio's Rs 500 feature phone Vs DETEL D1 Rs 299 phone
Reliance Jio's very new entrant Rs 500 4G VoLTE feature phone has created a rage amongst mobile phone enthusiasts who have been by far using the 2G or 3G mobile phones in India. They are too excited to own such a handset at such an economical price that they can;t even wait for August 24, when Reliance will starting the booking process of Jio's Rs 500 4G VoLTE feature phone. Earlier this month, the telecom giant, Reliance unveiled the phone and announced that the customer will have to only give Rs 1500 for three as a security amount which is refundable. But with the launch of DETEL D1 Rs 299 phone, the market predictions for Jio's feature phone may take a U turn. The gadget and gizmos experts speculating DETEL D1 phone as the game changer for the latter player.
Specs & price of DETEL D1 phone
DETEL D1 phone has hit the Indian mobile phone markets. Its features and specification at the price of the peanuts are attracting more and more buyers. At just Rs 299, DETEL D1 phone is giving the handset display of 1.44 inch in black and white. The DETEL D1 phone sports a single Sim slot powered by 650mAH battery and a torch as an additional feature. The phone also includes vibration modes and supports loud speakers for a hands-free talking. The base price of DETEL D1 is Rs 266.96 but after including the taxes the phone is retailed at Rs 299 only.
Image of Jio's feature phone competitor DETEL D1 phone
Catch a glimpse of the Reliance Jio's Rs 500 4G VoLTE feature phone, DETEL D1 price at Rs 299.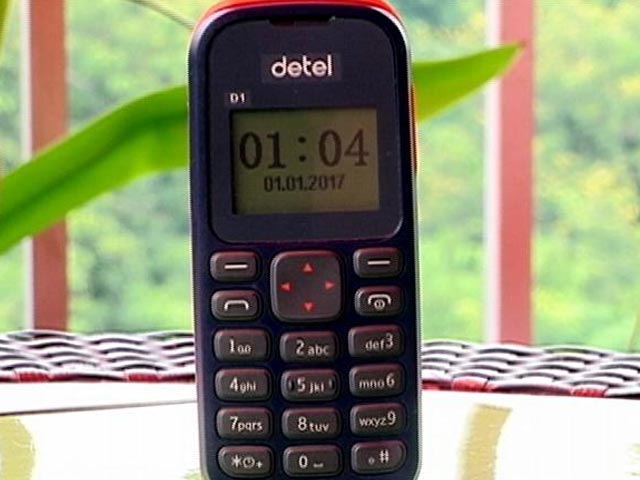 Here's how to buy DETEL D1 Rs 299 phone online
Unlike Reliance Jio's Rs 500 4G VoLTE feature phone, DETEL D1 phone doesn't require any prior booking. Customers can easily and directly purchase a Detel D1 phone of Rs 299 from its company's official website detel-india.com. Once the website is opened, click on the phone DETEL D1 where it's features and price is written. Now enter the PIN code and check availability where you wish its delivery to happen. Now add the phone to the cart and proceed to checkout. Mention all your billing details and the detailed address, contact number, email ID and finally do the payment online.
Source: financialexpress.com
Comments