Just after Independence Day celebrations got over in Chandigarh, news of a school girl being raped at a park in Chandigarh has taken the nation by shock. The girl is a student of 8th class and was returning home after attending the Independence Day celebrations at her school. Being a resident of Sector 24, she went for flag hoisting ceremony at Government School in Sector 23.
The city Chandigarh was in news due to a case of stalking where a girl was stalked by the son of a leader in wee hours. Just within 10 days of that incident, we are again hearing about a crime and this time against a school girl. Something is definitely not right at Chandigarh.
School Girl Raped at Chandigarh Traffic Park
The girl who is said to be 12year old was walking through the park while returning home from school. The incident took place at Children Traffic Park in Sector 23 where a man, said to be in his forties covered the face of the girl, pushed her into the bushes near a nullah in the park and raped her.
As per a report in The Tribune, the girl was raped at knife point.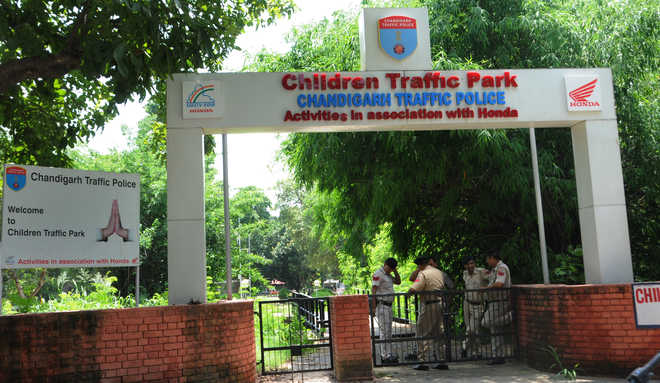 The girl who lives in Sector 24 of Chandigarh went back home in a state of horror and narrated the incident to her parents who then reported it to the police. A medical examination of the girl was done at Government Hospital in Sector 16. Chandigarh police have registered a case under various sections of the IPC and have begun investigations. Search operations are also being conducted to nab the accused as per description by the girl.
The park where the incident took place is Children Traffic Park which actually belongs to Chandigarh Traffic Police. The driving tests for a new driving licence are being conducted at this park and it is assumed that at all times, policemen are present in this park. Apart from that, the day 15th August is Independence Day and such a crime in Chandigarh has happened despite Independence Day security.
This rape of a school girl in Chandigarh on Independence Day is not just a news to be read and shared but it is a question that needs an answer – When will all this end?
Related:
Chandigarh | 27-Year-Old Girl Alleges Rape By Hotel Taj's Employee
Comments