Huawei will soon launch a mini version of Honor V9 smartphone. After the launch of Honor V9, the company is all set to expand the flagship under Honor V9 with the mini edition of the smartphone. The leaked images of Honor V9 mini shows that it will be slimmer and compact as compared to its previous one. Honor V9 that was popularly known as Honor 8 was the most demanded product by Huawei.
Looking forward to attracting more customers, Huawei will come up with the latest and compact version of its best selling smartphone Honor V9 mini.
Honor V9 Mini Specification and India launch date
As per the leaked images of Honor V9 mini, it seems to look same as Honor 8 Pro. Although detailed information about the Honor V9 mini has not been revealed the images prove that likewise, it will be identical to the previous smartphone. Check out the features of Honor V9 mini-
Likewise, Honor V9 will be identical of Honor 8 Pro.
Metallic body and dual camera with LED flash.
Honor V9 Mini will come with 4000mAh battery.
Finger sensor feature will also be embedded in the new Honor V9 mini.
It will come with the latest android version i.e 7.0 Nougat.
Honor V9 mini will be available in 2 different colors – Blue and Black.
As of now, no official announcement has been made over the launch date of Honor V9 mini in India. But soon the newest version of Honor V9 will hit the Indian market soon.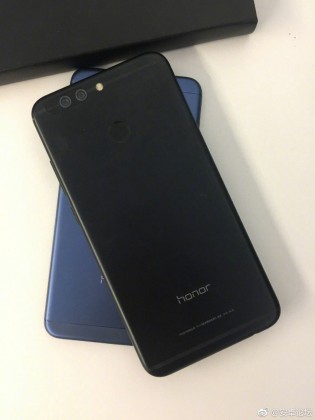 Price of Honor V9 mini and its availability in India
Mini version of Honor V9 is expected to be priced a lil bit lower than the cost of Honor 8 in India. Honor 8 smartphones come under the range of Rs. 20k, whereas the new Honor V9 mini will be ranged under Rs. 15000. Not only in the market but after the launch of Honor V9 mini, it will also be available online on the various e commerce websites like- Amazon & Flipkart.
So wait for the brand new Honor V9 fully loaded with new technology like the latest android version & lot more to be launch in India soon.
More from Smartphones
Moto G5S Plus with Dual Rear Camera & 4GB RAM Launched in India | Price, Specs, Features & Launch Offers
Comments