Maruti Wagon R might not be the most desirable car in the company's portfolio but it is indeed one of the constant bestsellers. While the Swift 2018 and the Baleno do make sense for some, the Wagon R is the preferred choice for a major chunk of people as their perfect family car. However, until now if you had a family larger than 5 then Maruti Wagon R was no longer an option for you and you had to look towards cars like the Datsun Go+ MPV.
All that is bound to change this year as some news and media websites report that Maruti Wagon R 7-Seater is all set to make a debut sometime later in 2018. The already great family car is all set to become perfect with the addition of a third row that means your kids will have their designated seats in your affordable family car – Maruti Wagon R.
Maruti Wagon R 7-Seater: Might Be Based On the Suzuki Solio
The Maruti Wagon R was shown off in a seven seat avatar at the 2014 Auto Expo but sources claim that the project was somehow scrapped. Come 2018 and the rumors have managed to resurface with little but definite details about the car. Suzuki Solio, the stylish Japanese car that has been spied testing on Indian roads time and again is believed to be the inspiration for the new generation Maruti WagonR.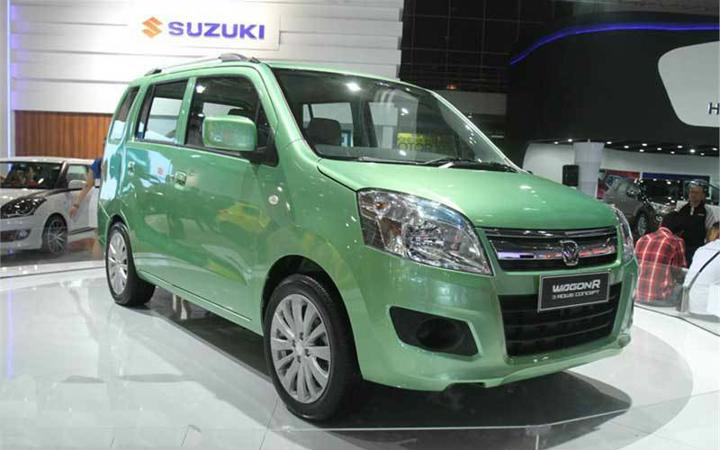 However, we strongly feel that none of the loud style elements from the Solio will make it to the Seven Seat Maruti Wagon R which will certainly be a budget offering. Indian Autos Blog believes that the 5-seater variant may employ the 1.0-litre K10B petrol engine while the 7-seater will get the K12B 1.2-litre motor. All these are speculations as of now.
What we don't know about the Maruti Wagon R Seven Seater?
Well for starters we don't know if the 5-seater and 7-seater variants of the Maruti Wagon R will co-exist or the next generation model is to come only with a seven seat configuration. Other thing that worries us is that with rumors claiming the Ertiga getting a stronger diesel and petrol motor, the pricing might take a definite toll. Is Maruti Wagon R coming as a replacement at that price point? Well this is indeed one possibility but remains to be just our speculation for now.
Comments