The new Nokia 3310 is finally here in India and has been priced at Rs. 3310 – same as the name of the phone. Being the latest entrant in the world of mobile phones that launched in India, new Nokia 3310 will be a phone to possess. Though the official release of the phone is made into the market but the product will take another 3-4 day to reach the mobile stores all across India.
If you are planning to buy a Nokia 3310 phone in India, then this post is for you. It is after a long gap of many years that Nokia has made a comeback and the company again wants to rule India with their most sold model Nokia 3310.
Nokia 3310 in India – Features
The coolest thing about this feature phone, Nokia 3310 is that it comes at the feasible cost of Rs 3310. The mobile phone, Nokia 3310 launched in India has a display of 2.40-inch with 240 pixels by 320 pixels of resolution.
Its internal storage is of 16MB, which can be further extended up to 32GB through a microSD card.
Unlike its previous models at this price, Nokia 3310 has got cameras of 2-megapixel primary camera on the rear with LED flash.
Unfortunately, it doesn't have a front camera just like other smartphones but it has the signatory torch light, with upgraded LED.
The Nokia 3310 in India comes with dual sim slot that can accept micro sim. The phone comes with the feature of Bluetooth and FM Radio. New Nokia 3310 doesn't support any of the social media apps or GPS but has 1200mAh removable battery, which is 115.60 x 51.00 x 12.80 (height x width x thickness).
These new models of Nokia 3310 are available in red, grey, dark blue and yellow colours.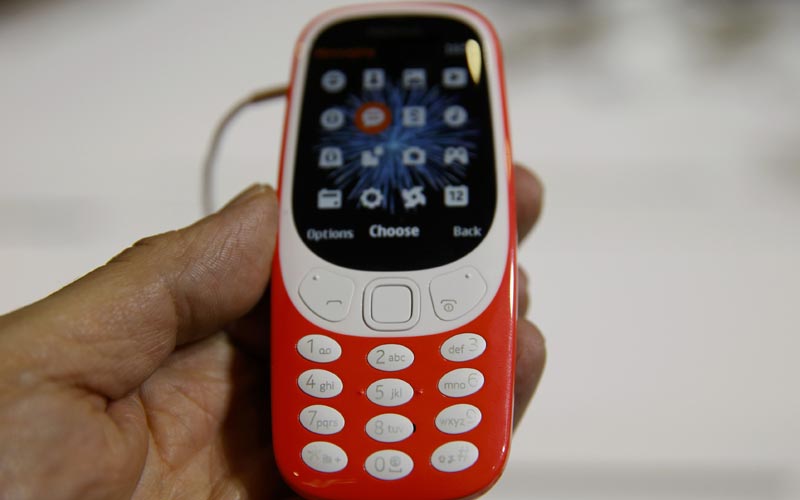 How to Buy the New Nokia 3310 in India
In the advent of latest versions of Android Smartphones and iPhones, the million dollar question arises that who will go for a feature phone like Nokia 3310 with keypads and no front camera for selfies in 2017 when anyone can buy a touchscreen smartphone at same price? Well, the answer lies with Nokia 3310 fans in India.
So, if you are in India and are planning to buy the new Nokia 3310, then you can simply walk-in to a store near you and ask for this phone. It would soon also be available at e-commerce stores in India like Flipkart and Amazon through retailers.
However, the critics and the experts are speculating that the Nokia 3310 will be purchased not by everyone but those who already own a smartphone for smart usage of multimedia and wants to buy a simple phone only dedicated for calling and sending SMS.
Comments