Petrol and diesel prices in India will now change every day just as gold prices. The daily changing prices of Petrol and Diesel in India will be in proper synchronisation with international prices.
If this is something that is making your brain think then let us tell you a fact that such a model is not something new. A lot of countries around the world follow this model where fuel prices change every day as per international prices. Now, the same will be followed in India.
Indian fuel companies – Indian Oil Corp (IOC), Bharat Petroleum Corp Ltd (BPCL) and Hindustan Petroleum Corporation Limited (HPCL) are ready to move ahead to sell petrol and diesel with daily changing prices. However, as it will be quite difficult to manage prices at 58,000+ petrol pumps all over India, so the companies have thought to go with a pilot project.
Petrol Diesel Daily Price Change – Pilot Cities
Some cities have been chosen where this pilot project of selling petrol and diesel with daily changing prices will be started. These cities are from all across India.
Once the project is launched in these 5 cities, oil companies will gradually launch it pan-India.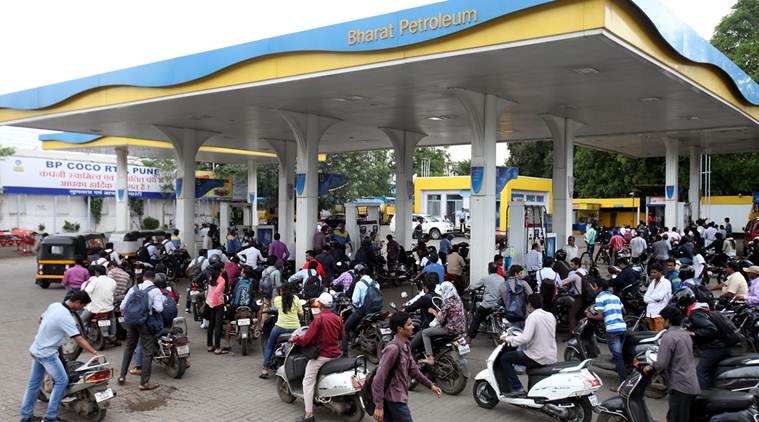 The Present Situation
If we talk about petrol and diesel price hike or reduction, prices are reviewed after every 15 days. The date on which the oil companies review their prices all over India are 1st and 16th of every month.
But with this change, petrol and diesel prices will be updated daily. It is believed that the prices will change at midnight. If on one day the price of petrol is Rs. 70, the next it could increase or decrease depending on the international market.
With Chandigarh being one of the cities in the pilot project, let us see how the prices change every day. We might get petrol and diesel at cheaper rates as compared to other Indian cities or it might be the other way – that the petrol/diesel prices are increased on a particular day.
Petrol Diesel Price Change
Diesel Prices in Chandigarh, Punjab & Haryana (Current Rates Updated)
Comments