UPSC IAS Preliminary Examination 2017 which was conducted by the Commission at a pan-India level on June 18, 2017 this year's answer keys are out already. Releasing the answer keys of for all the sets of the UPSC Civil Services Preliminary Examinations of 2017 today unofficially by the leading private coaching centres spread across regions which train and coach the aspirants of UPSC IAS Examinations both preliminary and mains every year. Candidates can check these answer keys online to have a rough idea of their tentative grades as scored by them in yesterday's UPSC Civil Services Preliminary Examination of 2017.
UPSC IAS 2017 Answer Keys
Releasing the answer keys in an unofficial manner which can give a rough estimate to guess the range of the marks scored by the candidates and eventually their ranks in a particular range to let the stress out before official answer keys of UPSC IAS 2017 Examination is out, candidates who appeared for the UPSC Civil Services Preliminary Examination 2017 can check the same online at various sites of private coaching centres and institutes of repute who have been pioneers in catering to the UPSC IAS examinations held annually.
The Answer Keys of UPSC Civil Services 2017 Examination i.e. the IAS 2017 prelims exam of the four sets have been mentioned as follows. (As published by GradeUp).
---
UPSC IAS Preliminary Exam 2017
The most toughest examination of UPSC as they claim, UPSC Civil Services Examination 2017 whose preliminary test was scheduled on June 18, 2017 on Sunday has been termed as the 'most difficult question paper' set by the Commission in past one decade. Recruiting Officers for the esteemed departments of Government of India like Indian Administrative Services, Indian Police Services, Indian Foreign Services and more than 20 such departments, UPSC IAS Preliminary Examination 2017 Answer keys are a gateway to such departments of repute in our country.
Take a look at the Question paper of the UPSC IAS 2017 exam held on June 18, 2017 this year with their answer options mentioned against them.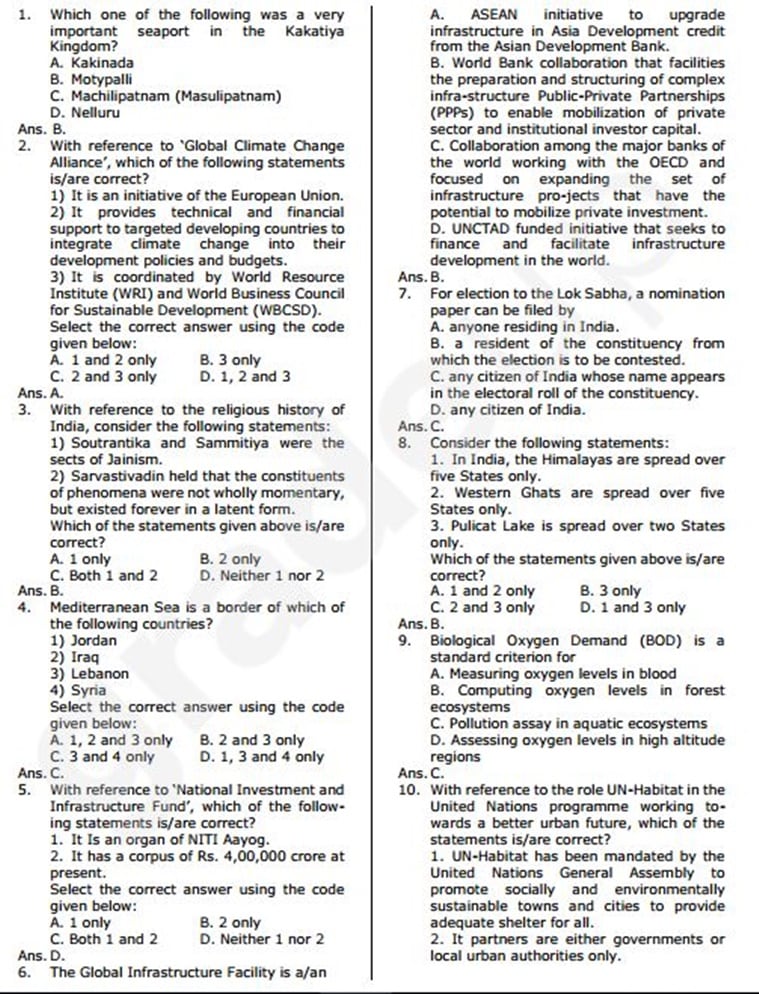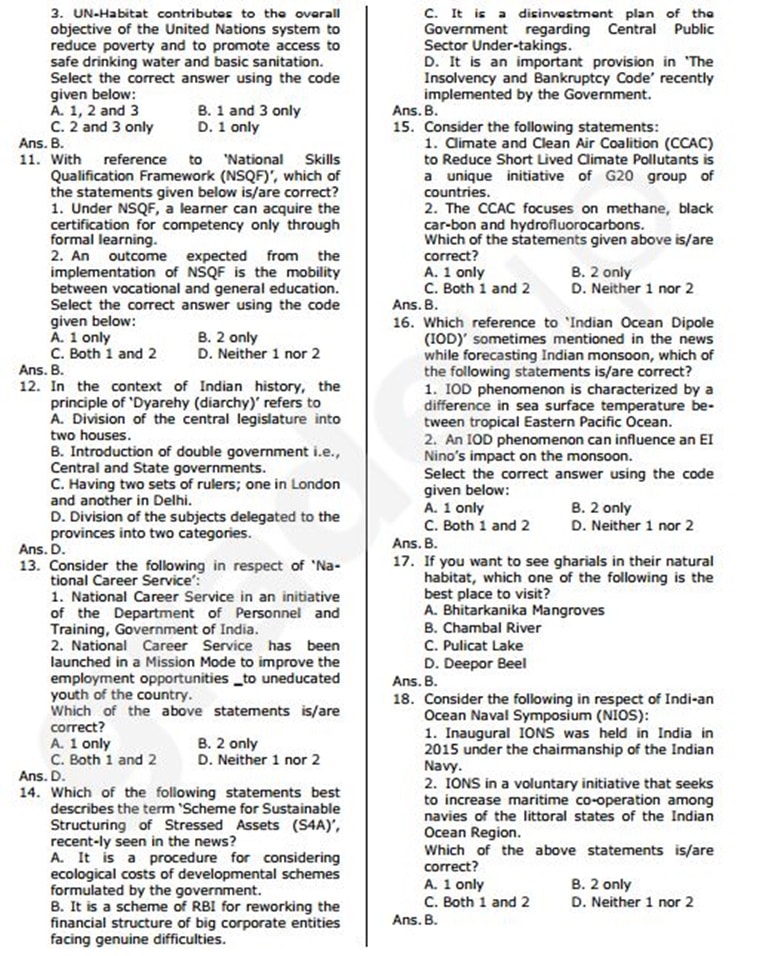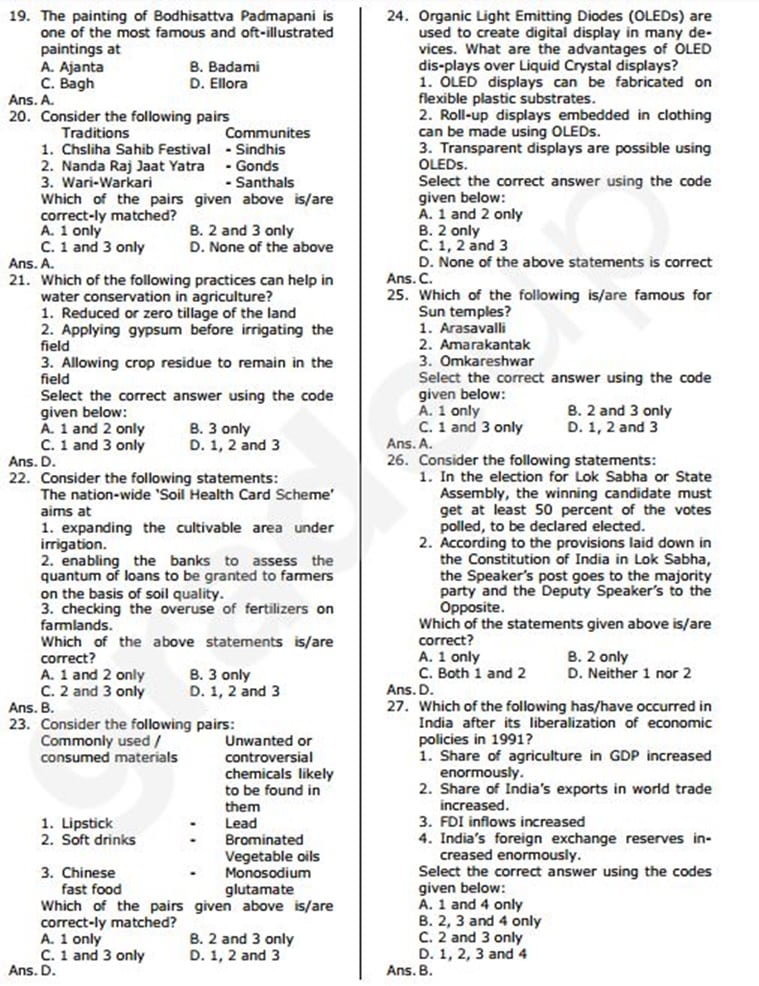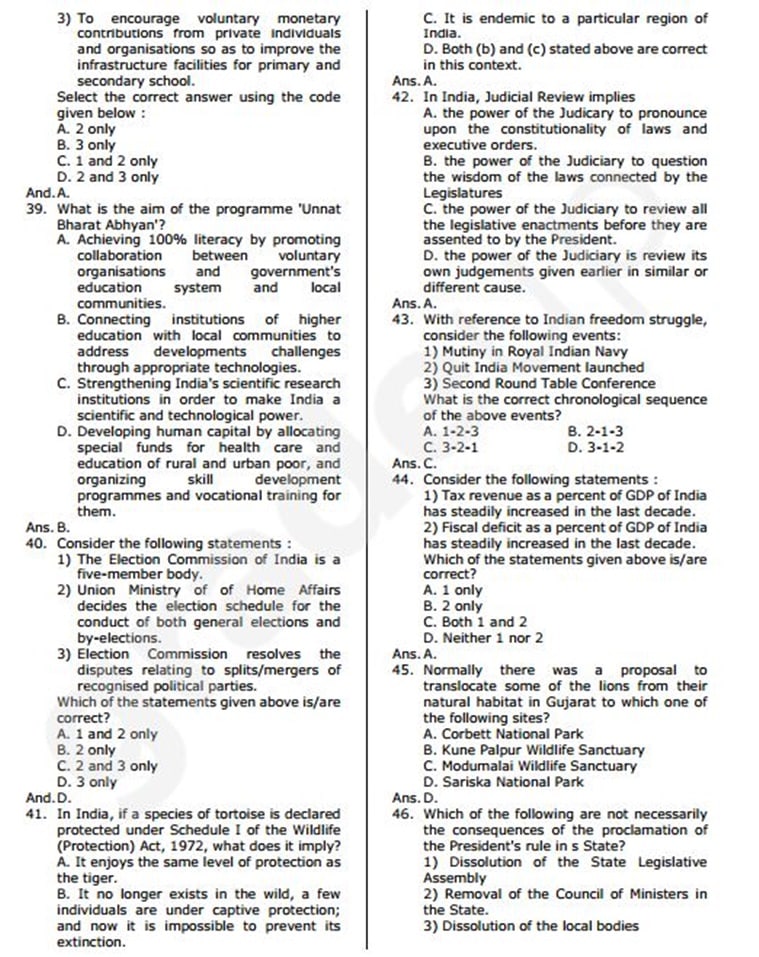 Till the official answer keys are declared by the Commission on their official website portal of upsc.gov.in, candidates can have a guesstimate of as to what range their scores and ranks lie in to check if they made it this time relieving them from the stress f the UPSC IAS examination of 2017 which would cling till the results of the same are announced.
For all those who took the test, all we hope and pray is the efforts of those who are deserving enough to crack the UPSC Civil Services Exam of 2017 this year shall not go in vain. Fingers Crossed !!!
Source : IndianExpress
Check More Updates from UPSC 2017 :
UPSC 2018 Annual Calendar Released | Check Dates of All UPSC Exams in 2018 Now
Comments