Panjab University, India's one of the best university has been making headlines lately. The Panjab University witnessed horrible scenes during the fee hike protest and now the administrative block caught fire.
The administrative block at Panjab university caught fire on Sunday morning. The incident happened on the first floor of Dewan Anand Kumar Hall where salary, examinations, accounts, grants, the budget of the university is handled.
Fire At Panjab University's Admin Block 
The administrative block at the Panjab University caught fire and it took about 3 hours to control the fire.
The students coming out of the main library informed the security guard about the incident at around 2:45 am. The guard further alerted the officer and later PU chief security officer was immediately informed about the fire incident. The police, the fire brigade was immediately called and Panjab University's vice-chancellor was also informed.
Till the time the fire brigade did not come, about 10-15 security guards tried to control the blaze using small fire extinguishers. Two fire brigade reached the spot around 3:10 am. Later six fire tenders, the hydraulic vehicle also reached the spot. All the officials of the Panjab University also reached the spot at around 3:30.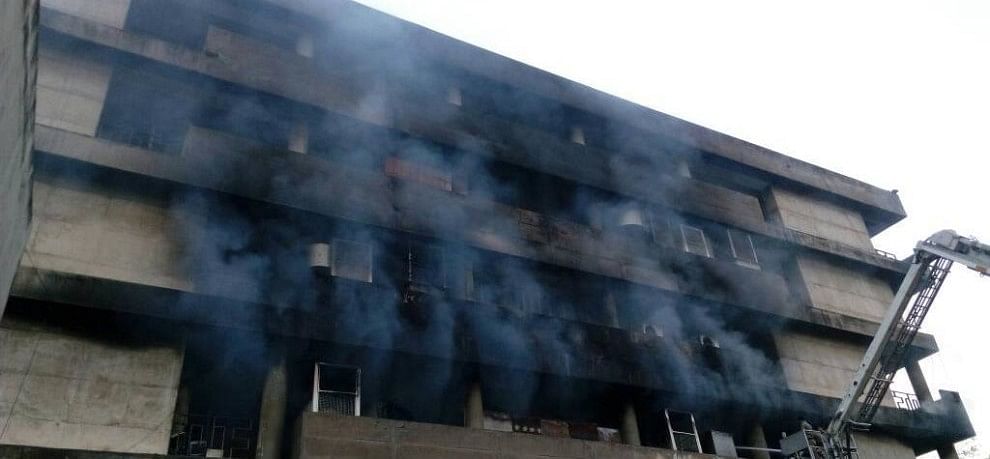 How The Fire Was Controlled At The Admin Block
The team of fire tenders threw water from three sides to control the fire. The fire tenders managed to control the fire at around 6 am. The firemen did a tremendous job and managed to prevent the fire from spreading.
As per sources, there were 70 computers and 80% of them have been destroyed. The reason of the fire at the admin block is not clear but the officials said that there might be a short circuit in the accounts branch.
The fire broke out in the entire branch and the branch had a wooden ceiling, plywood cabins. The officials at the Panjab University said that there were a lot of electricity trips on Saturday.
The Data Will Be Recovered Soon
The officer of Panjab University finance development said that the university has a centralised server where the data is updated daily. The centralised server has been set up in a different building and it will take a week's time to retrieve the transactional data. He said that the staff has all the soft copies of the data that was destroyed.
The V-C Prof said that they will be ordering an enquiry to know the reason of the incident, they will also form a committee.
The Possible Reason Behind The Incident 
An electrician has ruled out the possibility of a short circuit as the wiring in accounts branch was recently done. Central Forensic Science Laboratory's five-member team visited Panjab University and took the samples of wires.
They suspected that short circuit might be the possible reason behind the incident, the five-member team will be visiting the Panjab University again on Monday for further investigation.
Source: Hindustan Times
More from Chandigarh
Chandigarh | A Panchkula School Teacher Found Dead in Her Car With 25 Stab Marks
Comments